QuickTie's Cable Tie Down Systems Are Straightforward to Install
Originally published by: QuickTie — June 13, 2017

The following article was produced and published by the source linked to above, who is solely responsible for its content. SBC Magazine is publishing this story to raise awareness of information publicly available online and does not verify the accuracy of the author's claims. As a consequence, SBC cannot vouch for the validity of any facts, claims or opinions made in the article.
​QuickTie is a patented cable tie down system that is easy to install and cost effective. The cable is installed after the building is framed and the roof is sheathed. It is flexible and can be angled inside the stud bay up to 8" per floor. The cable is stretched (no special tools needed, just a box wrench to tighten the nut) to compensate for building compression and lumber shrinkage. There are no loose nuts or cupped straps. In fact QuickTie eliminates all floor to floor strapping and most header strapping. Also all the cumbersome hold down parts are replaced by an easily installed cable. See more illustrations on these products here.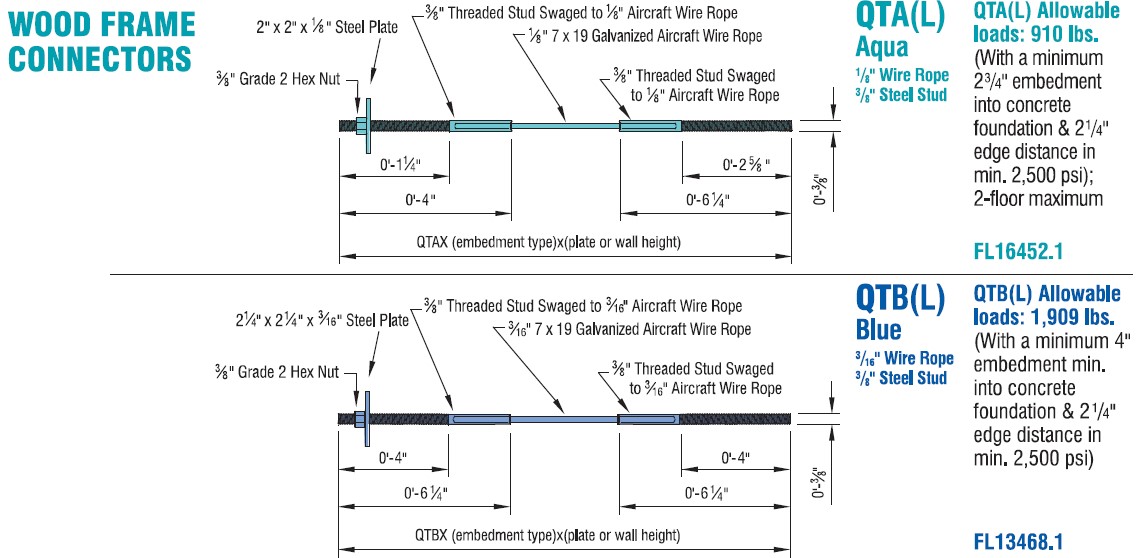 For more information and to see why QuickTie is "stronger in the storm" go to our website www.quicktiesystems.com.