Industry Remembers Significant Contributions of Dwight Hikel
Dwight Hikel, 78, of Westminster, died Tuesday, February 7, 2017, at the Dove House in Westminster. Dwight was a titan in the structural building components industry and will be greatly missed by all who ever had the opportunity and privilege to work with him.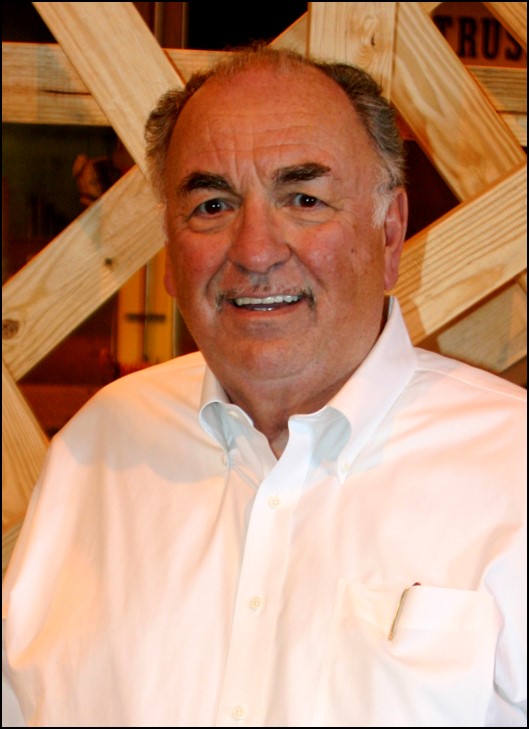 In remembering Dwight, SBCA Past Presidents Mike Ruede and John Herring (both of A-1 Roof Truss) may have summed it up best in saying, "We are fortunate if we leave our fingerprint on some small part of our industry during our careers. It's our belief that Dwight has left his hand prints all over our industry, and a lot of people in it. Dwight had a hell of an effect on a lot of things we've done and currently do in our association and industry. Dwight deserves the accolades from our industry, besides the fact that he was just a great guy and a good friend to us all."
Born June 17, 1938 in Laconia, New Hampshire, he was the son of the late Edna (Young) Hikel and Nolan George Hikel. He is survived by his wife of 42 years, Linda Hikel. He was an owner and the chairman of Shelter Systems Limited in Westminster. His vision started Shelter Systems Limited in 1976, and they just recently celebrated their 40th anniversary.
NFC Steering Committee member Bruce Jones (Bruce L. Jones, Contractor) partnered with Dwight in the early 1990s and said this about Dwight's business acumen, "In the past week, we all lost a person who was bigger than life. Everyone knows that Dwight built one of the most successful truss companies in the world. However, to me he will be remembered for the kindness that he extended to others. He will be remembered for the respect with which he treated his employees."
Fellow NFC Steering Committee member Scott Stevens (Modu-Tech) added to this perspective, "I was fortunate to know Dwight for the last 30 years. Every time I saw him he had a smile on his face. He was always eager to engage in a discussion. He was curious about what I was doing. He was a genuinely nice person who clearly loved people and people loved him right back. He will be missed."
According to many, Dwight's business leadership was built on a solid foundation of integrity and passion for bettering the entire industry. SBCA Vice President Jim Finkenhoefer (True House) said, "Dwight was passionate and always acted with dignity and class. Traits I have tried to follow. Dwight was always someone to admire."
SBCA Past President Scott Ward (Southern Components) added, "Dwight had more passion about the truss business than anyone I've ever met. He made you want to love this industry. I will never forget something he told me long ago. It was his story on how he came to own his business and all the struggles that he endured. He looked me in the eye and grabbed my arm and said, 'Never give up buddy boy! No matter what comes your way, all of your people are counting on you to be strong when the going gets tough!'"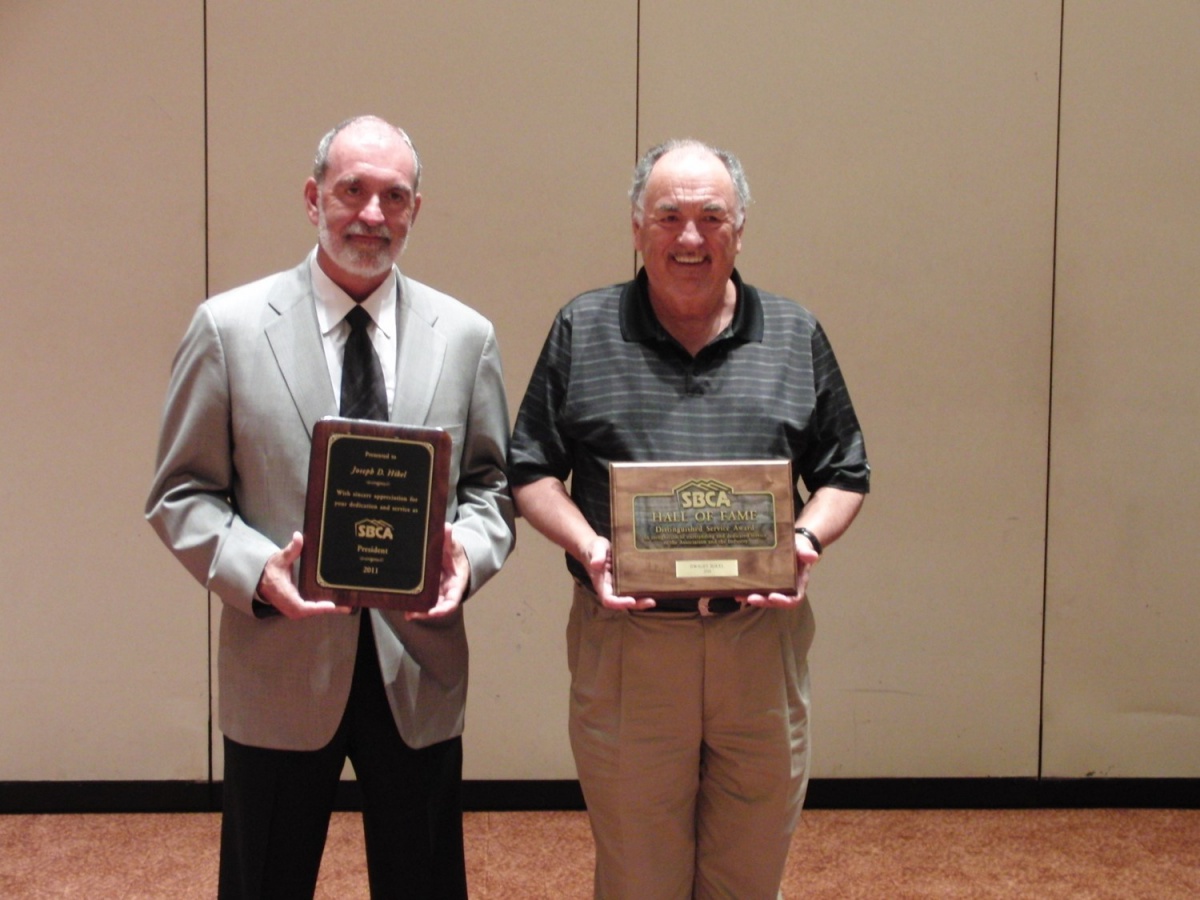 Dwight was active in the National Association of Home Builders (NAHB) and the Structural Building Component Association (SBCA). He was a member of the SBCA Board of Directors since 1990. His contributions to SBCA, and his commitment to mentoring other leaders on the Board was mentioned by many. He received the SBC Industry Leadership Award in 2010, and was honored for his lifelong commitment to the industry and organization in 2011 when he was inducted into the SBCA Hall of Fame.
SBCA Past President Barry Dixon (True House) said, "Dwight's friendship is what I will miss the most. When I first got involved with WTCA in the mid 90's he took a shine to me and always expressed an interest in my ideas. I later realized that he was very much like my own father, a nurturer of continuous improvement through innovation. His business leadership skills helped shape me, not only as a businessman but as a person, and his passion and our shared love for this industry still inspires and fuels me today. I miss you already my friend!"
SBCA Past President Rick Parrino (Plum Building Systems) had a similar experience, "Dwight was a mentor to me and many others on the board of directors. Dwight never held anything back when it came to furthering the professionalism of our industry. He shared his new plant and operational beliefs on many occasions. When Shelter Systems had a learning experience, Dwight made sure he shared it so others would learn from it. Dwight was also one to step up in a leadership role when we needed to focus on a project. Then he would go out and bring together a team of people to bring it all to fruition. That was Dwight in a nutshell, 'how do we learn, how do we succeed, and how do we educate others?' Never look back, always move forward. The industry has lost a believer-leader!"
SBCA Immediate Past President Jess Lohse (Rocky Mountain Truss) gave additional perspective, "Dwight was a great leader for SBCA and our industry throughout his career.  When he spoke during meetings, everyone listened intently.  Dwight's commitment and engagement was steadfast, and I will always admire him for that.  His greatest accomplishment is his family, and we are fortunate as an association for their continued involvement, just as we were for Dwight's involvement.  Honestly, I remember feeling pretty good about myself and my relationship to SBCA once I learned Dwight knew who I was."
SBCA Secretary/Treasurer Greg Griggs (Builders FirstSource) said, "Unfortunately, I did not get to know Dwight as well as many others, but I always respected and looked up to him as one of our industry leaders and mentors. I really enjoyed listening to Dwight's experiences and appreciated his openness to share his wealth of knowledge and industry perspectives. His interaction, engagement and passion for our industry was second to none. I will sincerely miss seeing Dwight at our meetings and will always appreciate his friendship."
Dwight contributed his time and treasure to many causes. He was particularly passionate about Operation Finally Home and Carroll Community College. His generosity and character was pointed out by many, including SBCA Past President Steve Stroder (California TrusFrame), "Dwight Hikel was a great man, worthy of our profound respect and admiration earned through a lifetime of over-achievement and support of his fellow man.  He has been a good friend and mentor to me throughout my career. Dwight was one of the founding fathers of our industry. He was a hard-charging, out-of-the-box thinker who always took the time to help, advise and support the people around him. He was a generous human being whose heart was in his giving as he supported various causes throughout his life. He was a man's man, who spoke his mind, always with respect as well as a good heart. I count myself very fortunate to have known Dwight Hikel as well as I did. He will be greatly missed."
Finally, SBCA President Jack Dermer (American Truss Systems) summarized Dwight as, "a man who encouraged others and helped many throughout the years.  He did so without fanfare, but was always there when needed. He was a driving force in the industry and a staunch supporter of SBCA.  I'm sure he was most proud of the family and team at Shelter Systems.  The team he and his family built is second to none. That is his legacy."
In addition to his wife, he is survived by son Joseph Dwight Hikel and wife Gail Jean of Ellicott City, grandsons Jason J. Hikel and Ryan W. Hikel and a great-granddaughter Avery T. Hikel.
A Celebration of Life Service will be held Saturday, February 25, 2017 at 11 am at Crossroads Community Church, Hampstead Campus, 1041 S. Carroll St. Hampstead, MD 21074. Private interment was held last week at Evergreen Memorial Gardens in Finksburg.
Memorial contributions may be sent to Carroll Hospice, 292 Stoner Ave., Westminster, MD 21157 or Carroll Lutheran Village Benevolent Fund, 300 St. Luke Circle, Westminster, MD 21158.