Charts: Housing & Economic Indicators for Nov. 2016
Virginia Tech and the U.S. Forest Service jointly put out a housing and economic commentary each month. For reference, last month's report on October can be found here.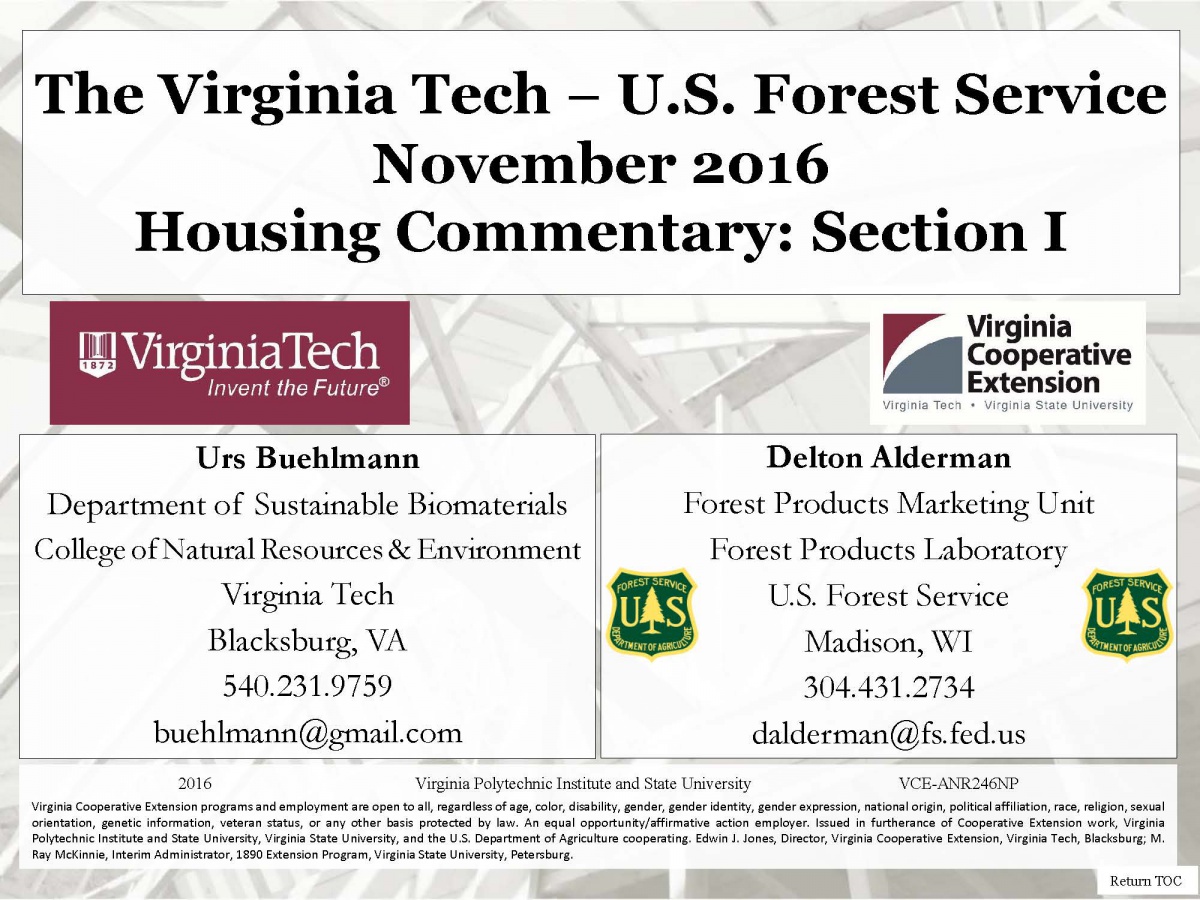 Leading up to the housing market crash, the U.S. residential construction industry was building homes at well above the 1963-2015 average. After the crash, it built homes at a significantly lower rate.  As it approaches the 1963-2015 average again, the key question is whether it will remain close to this trend, stay below it, or exceed it again, potentially replicating what occurred from 2000-2006 (with a view toward tracking any possible downturn). The next series of charts indicate the sale of new single-family homes will likely increase in the future as the ratio of sales to population has remained well below the historical break-even point.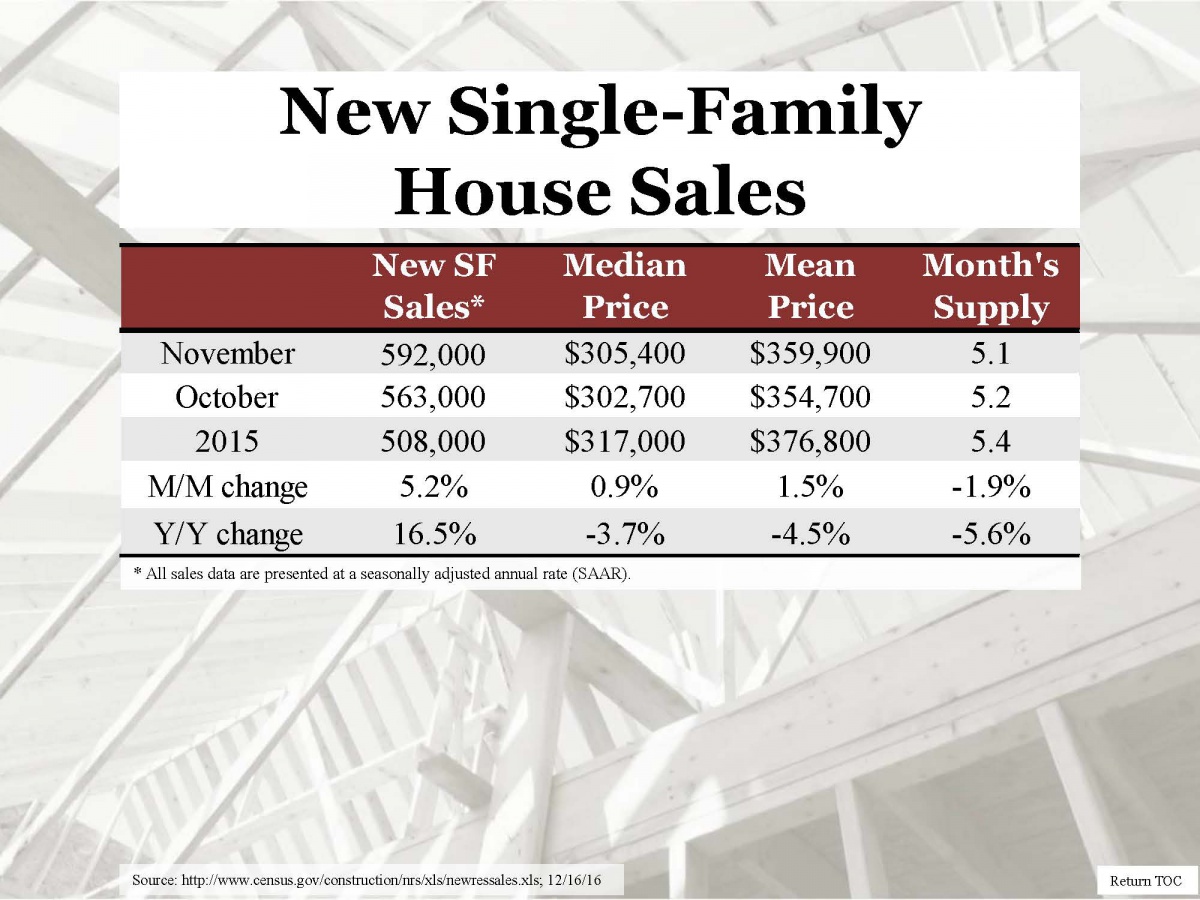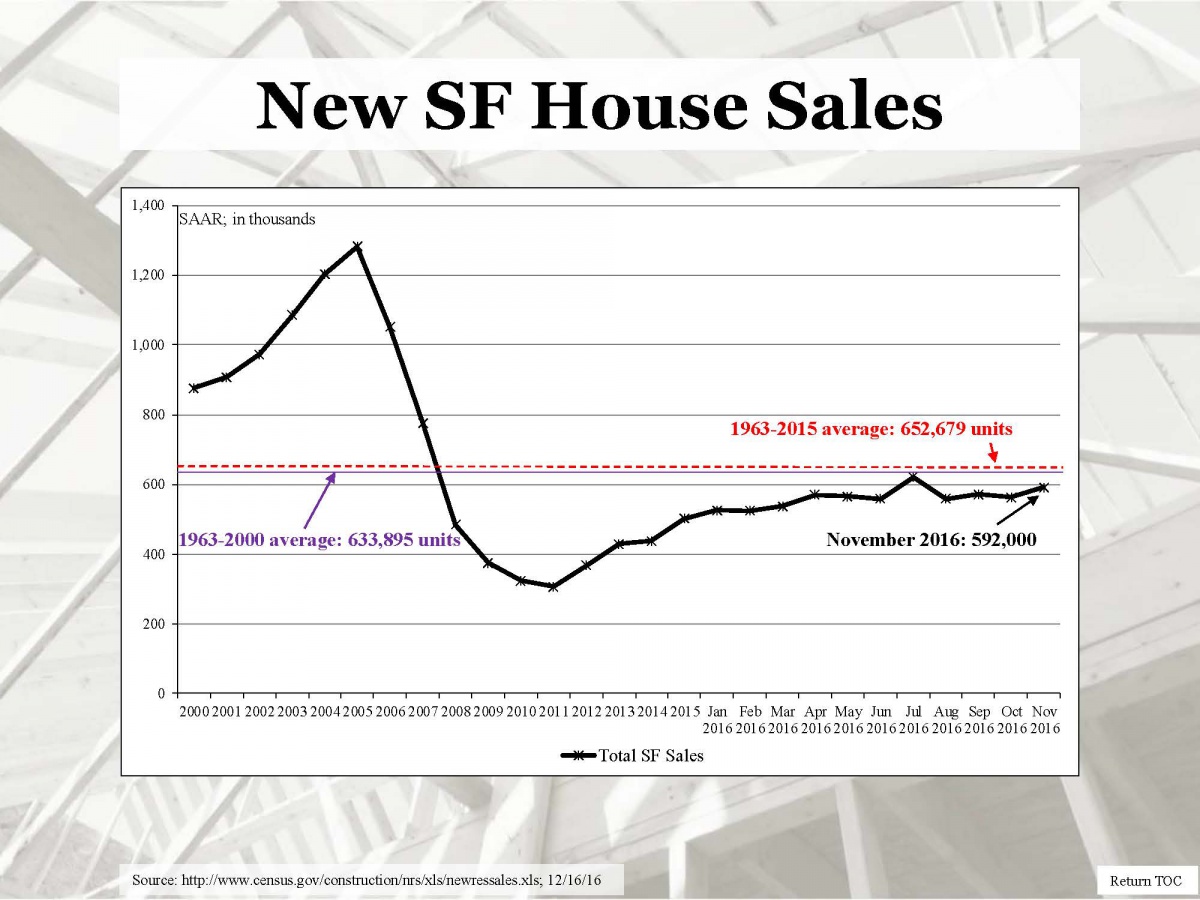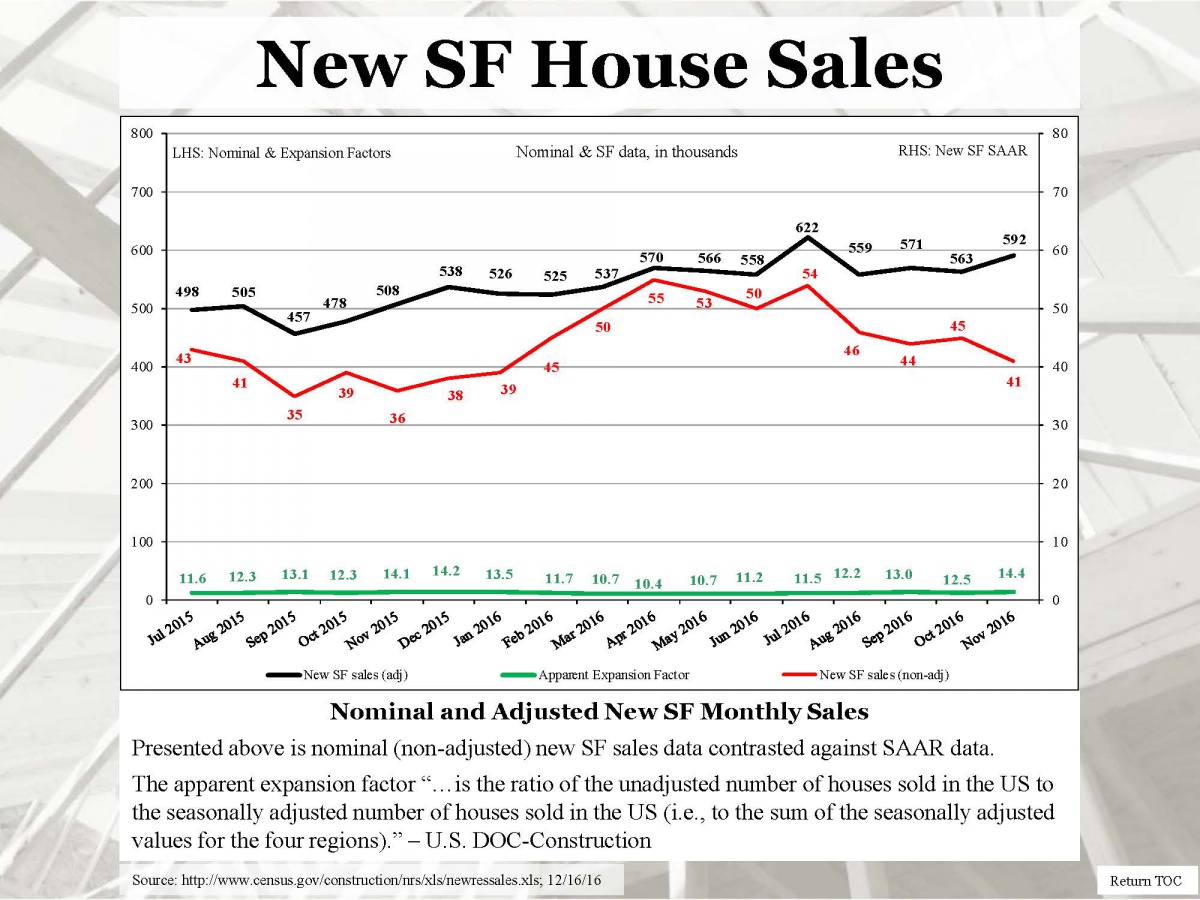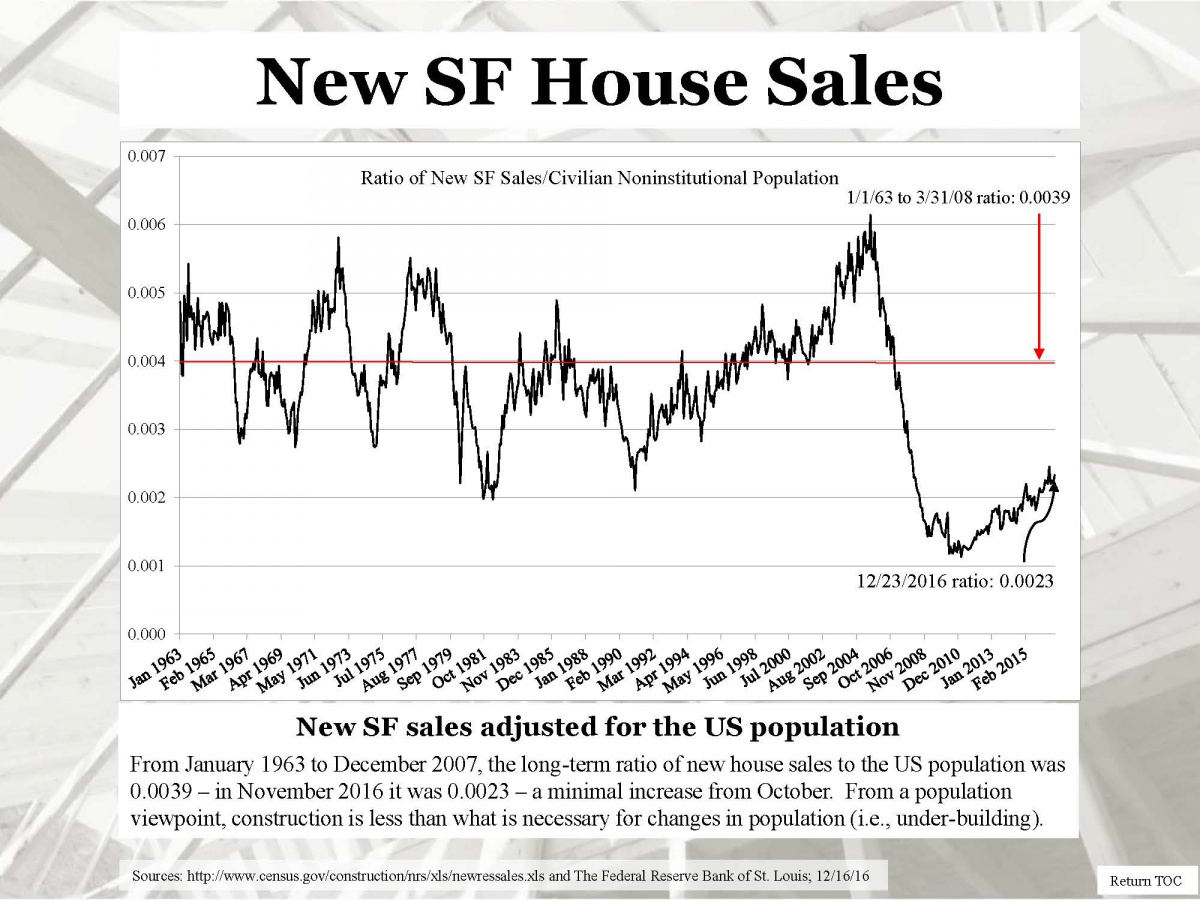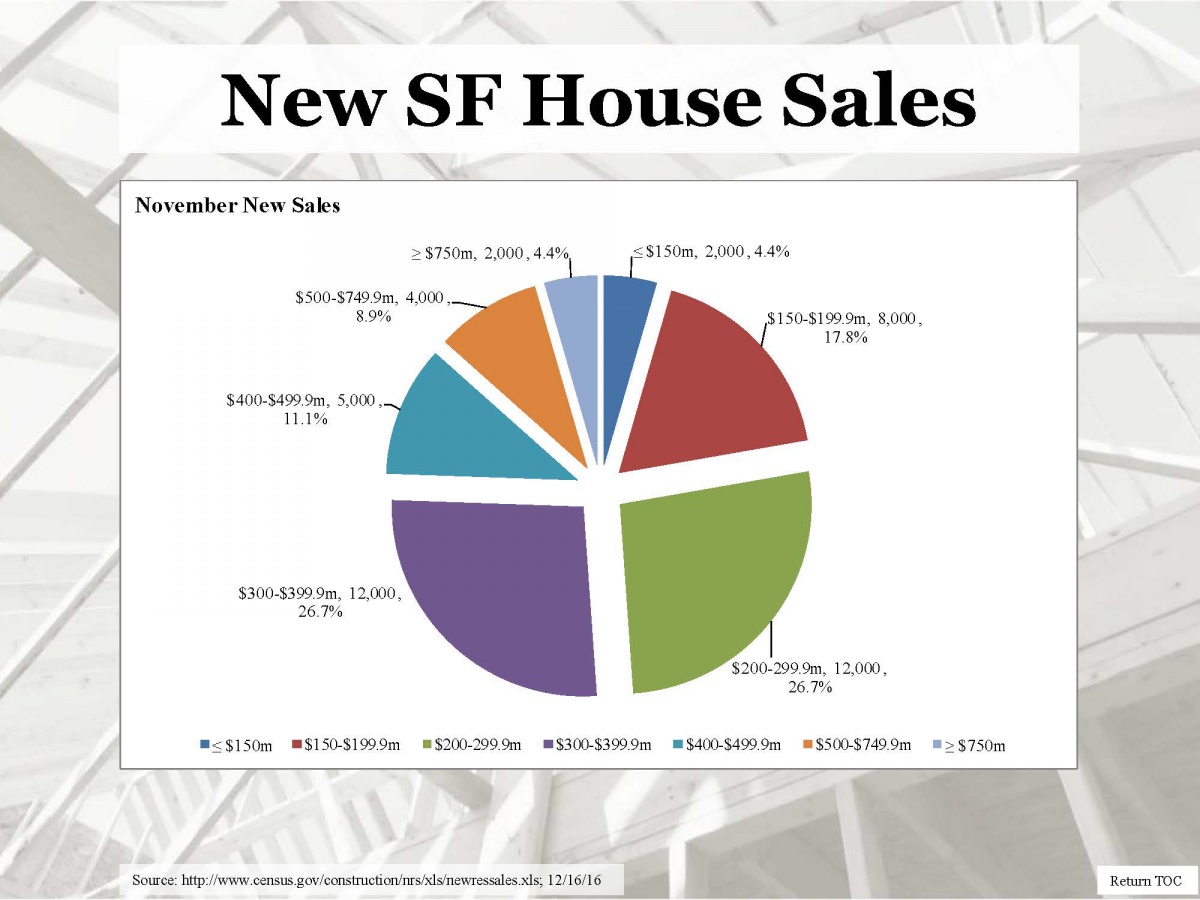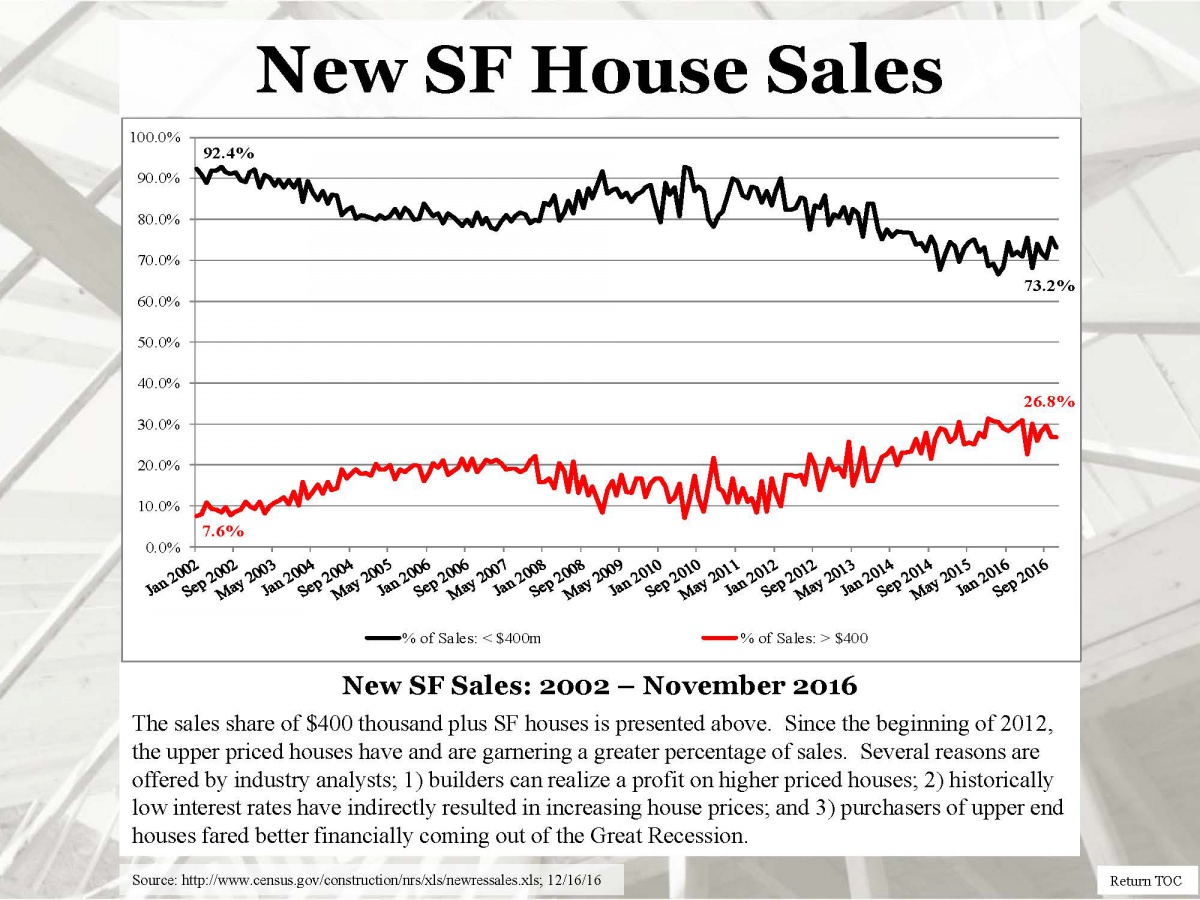 ---
The following slides are focused on key economic indicators for the construction market to provide additional perspective on anticipated demand for new construction.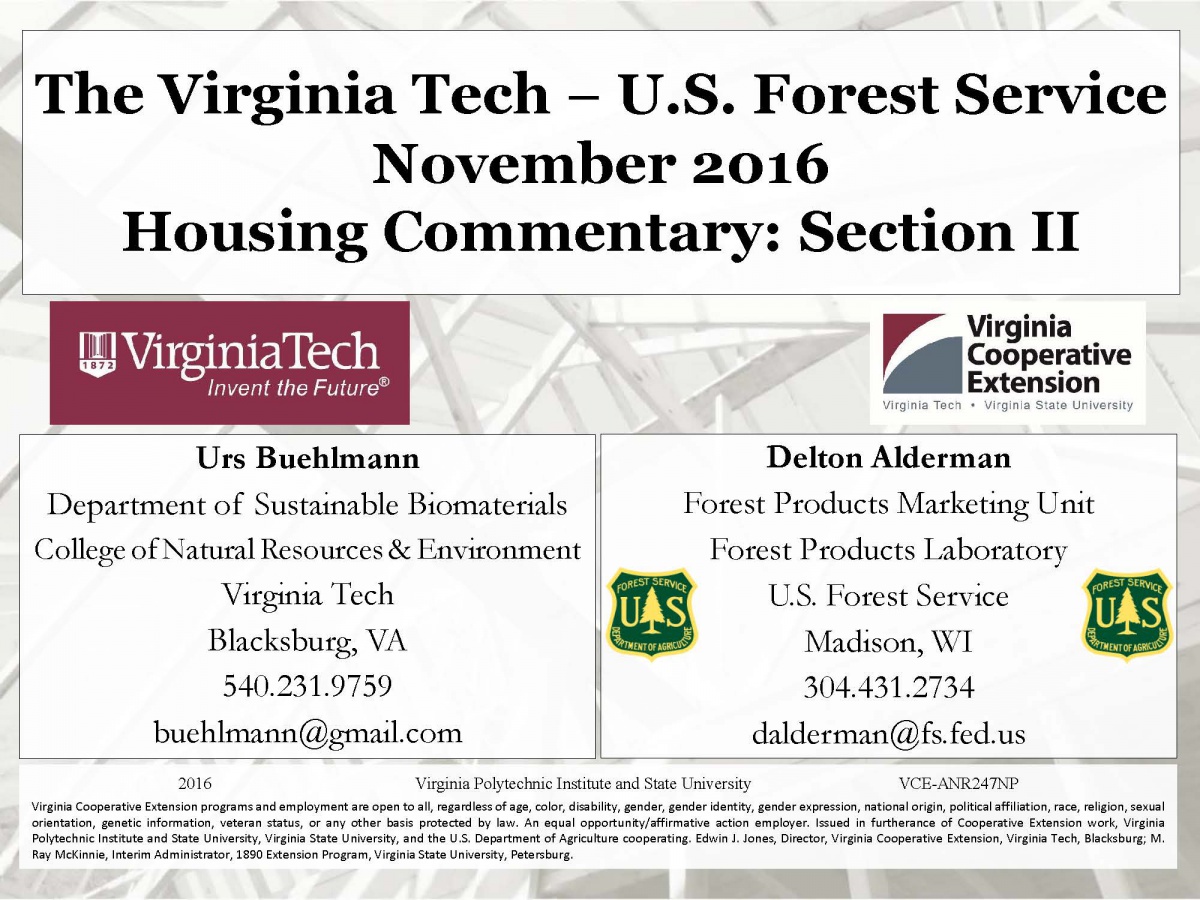 Mark Vittner from Wells Fargo, has stated that the purchasing managers index is a good indicator of future economic performance and growth or recession . Indices are intended to serve as good barometers for future economic performance by looking at past trends.