New TYPAR Drainable Wrap Provides Added Protection Against Water Damage in Exterior Walls
Originally published by: Typar — January 10, 2017

The following article was produced and published by the source linked to above, who is solely responsible for its content. SBC Magazine is publishing this story to raise awareness of information publicly available online and does not verify the accuracy of the author's claims. As a consequence, SBC cannot vouch for the validity of any facts, claims or opinions made in the article.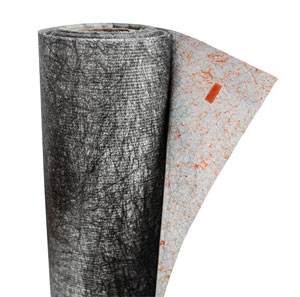 The leading brand in weather protection is taking high performance to the next level with the introduction of TYPAR® Drainable Wrap. The latest addition to its Weather Protection System, TYPAR Drainable Wrap has the ability to shed more bulk water than traditional house wraps and offers the added efficiency of an integrated drainage plane, while providing the durability builders and contractors expect from TYPAR building wraps.
Jorge Martinez, senior director of product marketing, TYPAR brand, says engineering TYPAR Drainable Wrap was a natural progression in product innovation as the building community has continued to put an increased emphasis on sustainable and high-performance homes and buildings.
"While the adoption for drainage planes in certain parts of the country is being driven by code, we're finding that builders everywhere are looking for better ways to provide their customers with added assurance against water intrusion," said Martinez. "With TYPAR Drainable Wrap builders get the industry-leading performance of TYPAR building wraps with an integrated solution to manage bulk water that gets behind cladding."
The science behind TYPAR Drainable Wrap is a layer of multi-directional polypropylene fibers that diverts bulk water from exterior wall cavities and drains it away from the assembly, preventing the potential damage caused by mold and rot. The highly efficient TYPAR Drainable Wrap helps shed water, while meeting or exceeding current code requirements per ASTM E2273.
As part of the TYPAR® Weather Protection System, TYPAR Drainable Wrap is covered by an industry-leading lifetime-limited warranty that includes both materials and labor.  
The complete TYPAR Weather Protection System, which consists of TYPAR weather-resistant barriers, flashings and construction tape, is engineered to ensure the greatest protection against the elements. The system provides the perfect balance of water/air holdout and moisture vapor transmission, while improving the overall energy efficiency of the home.
For more information on the TYPAR Weather Protection System, visit www.typar.com 
About TYPAR Construction Products®
The TYPAR® brand of construction products, including the well-known TYPAR Weather Protection System is manufactured by Berry Plastics Group, Inc., a leading provider of value-added plastic consumer packaging, nonwoven specialty materials, and engineered materials delivering high-quality customized solutions to our customers, with net sales of $6.5 billion in fiscal 2016. The Company's common stock is listed on the New York Stock Exchange under the ticker symbol BERY and its world headquarters is located in Evansville, Indiana. For additional information, visit the Company's website at www.berryplastics.com.