Do You Indemnify & Hold Harmless Your 'ICC Report' Author?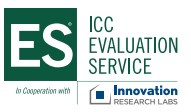 A generic statement typically heard in the marketplace today is, "you need to have an ICC report." This implies that if you have an "ICC report," everything is fine and all product evaluation or construction defect risk is covered. 
A concept to consider, in the context of the shifting of risk, is that many product evaluation entities require indemnification and hold harmless provisions similar to that found in all ICC-ES contracts, where it reads as follows:
Other examples of similar indemnification provisions can be found with the Intertek Commodities Division contract, Commodities Division contract, with International Association of Plumbing and Mechanical Officials (IAPMO) and with Underwriters Laboratories (UL).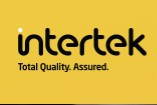 Given this a best practice to consider follows:
Have one of your staff review all of your contracts for indemnity language from all your:

product suppliers,
product evaluators,
third party inspectors,
engineering service providers
and so forth.

Have one of your staff review all each of your "ICC Report" writer contracts for indemnity language, where the review ensures a full understanding of the following items:

Scope of work of each party.
Scope of responsibility of each party
Do they sign and seal their work if they are engineering firms?
Do they sign and seal their work if they are third party inspection firms?
Do they have profession liability insurance?
Value of services in the context of risk assumed or expected to be taken by each party.
Value of service in the context of risk shifted to another party.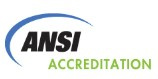 Many certification bodies that employ professional engineers have the ability to do so. This may be important because it means the accredited product certification body takes on the engineering responsibility for all the specific engineering related scopes of work that are performed. An engineering group generally provides professional liability insurance coverage for any errors and omissions, and also works within and is privileged by professional engineering laws.
The best construction-oriented ANSI ISO/IEC 17065 accredited product certification bodies are accredited in a broad range of engineering and construction categories, including but not limited to the following listing:
13 ENVIRONMENT. HEALTH PROTECTION. SAFETY
     13.220 Protection Against Fire
21 MECHANICAL SYSTEMS AND COMPONENTS FOR GENERAL USE
     21.060 Fasteners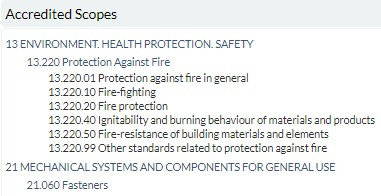 71 CHEMICAL TECHNOLOGY
     71.100 Products Of The Chemical Industry – Wood protecting Chemicals
77 METALLURGY
     77.140 Iron And Steel Products
     77.150 Products Of Non-Ferrous Metals
79 WOOD TECHNOLOGY
     79.040 Wood, Sawlogs And Sawn Timber
     79.060 Wood-Based Panels
81 GLASS AND CERAMICS INDUSTRIES
     81.040 Glass
83 RUBBER AND PLASTIC INDUSTRIES
     83.080 Plastics
91 CONSTRUCTION MATERIALS AND BUILDING
     91.040 Buildings
     91.060 Elements Of Buildings
     91.080 Structures Of Buildings
     91.100 Construction Materials
     91.120 Protection Of And In Buildings – Siesmic, Thermal, Water Proofing, etc.
93 CIVIL ENGINEERING
In summary, it is likely that an important best practice consideration is to find "ICC Report" suppliers that take responsibility for their specific scope work. A simple approach is to evaluate suppliers by their willingness to stand behind their work by "signing off" on it. The contrast to this is to ask each "ICC Report" supplier to tell you what their indemnity and hold harmless provisions are with respect to the products or services provided.