Author Argues Prefab is the Best Way to Build Houses
Originally published by: Fast Company — August 3, 2016

The following article was produced and published by the source linked to above, who is solely responsible for its content. SBC Magazine is publishing this story to raise awareness of information publicly available online and does not verify the accuracy of the author's claims. As a consequence, SBC cannot vouch for the validity of any facts, claims or opinions made in the article.
Housing trends come and go, but Prefabulous Small Houses, the latest book from prefab evangelist Sheri Koones, isn't about a flavor of the month. She argues that this is the most efficient, sustainable, and happiest way to build our homes.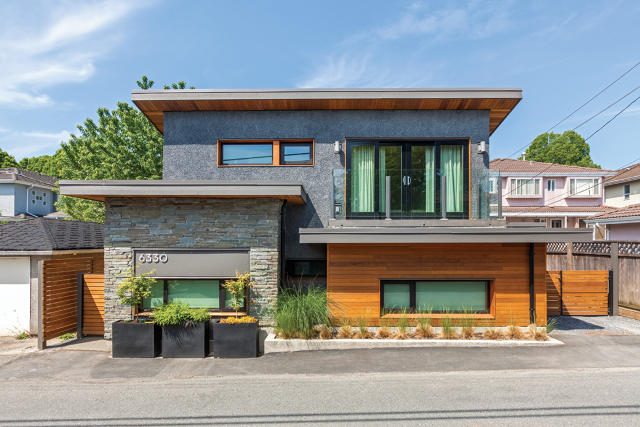 This is the eighth tome on residential design Koones has penned and the fifth in her Prefabulous series. When she began delving into the world of housing design in the early 2000s, prefabs had a low-brow reputation.
"People were saying, modular housing? Those are double-wides, like trailer homes," she says. No longer.
Since then, prefab has evolved and become part of a broader conversation about how we build. And thanks in part to publications like Dwell, factory-made homes have shed their banal stereotypes and have become luxurious status symbols in and of themselves.
But to Koones, building small using prefabrication methods—which can involve modules or kit of parts and SIP construction (short for structurally insulated panels, which are like Oreos, but the filling is insulation and the cookies are usually oriented strand board)—are destined to become the status quo for a slew of reasons, namely that they are more resource efficient to build and maintain, since they require fewer materials to construct and less energy to heat and cool.
"My books have evolved and [through my research] I've gotten to the point where I think this is the ideal method," she says. "People should aspire to having these houses as a goal now and in their future."
Changing demographics, the volatile housing market, and lifestyle shifts are pushing prefab mainstream as well.
While prefab has been touted as a solution for single-family homes, or remote sites where it's challenging to build, or as a way to quickly fulfill the multi-family housing shortages in urban environments, one of the lesser-explored typologies is the accessory dwelling unit—or ADU—which is gaining momentum as cities are looking for ways to increase density in a way that respects the existing urban fabric, meaning more housing without intrusive high-rises or condos in low-rise neighborhoods.
ADUs are structures that exist on the same lot as a single-family house. Cities like Los Angeles, Seattle, San Francisco, and Austin are all loosening permitting restrictions on this type of infill development. Far from a shoddy backyard sheds, ADUs can be well-appointed abodes outright.
"There are a million reasons why prefab is better, but it's particularly so for ADUs," Koones says. "If you're going to build on someone's property, the burden of the mess of what goes on for a site-built house would be unnecessary if you build with prefab. It's a much more practical way to build. It's faster, so you're not disturbing neighbors. And they're efficient and better for the environment."
Of the 32 houses in Koones's book, only one is technically an ADU—a 1,050-square-foot laneway house in Vancouver, British Columbia, by Lanefab Design/Build. Building this way allowed the family of three to spend their $800,000 budget on design and construction as opposed to land. It's a smaller, but nicer, house.
The other designs in the book range include a petite 350-square-foot house in Tampa, a rural vacation homes in Sonoma, and a 2,500-square-foot abode in Santa Monica. While the aesthetics, location, and construction methodology all vary, Koones noticed that many of the residents shared the same sentiments over living small.
"I was very surprised to hear how happy people were in their smaller houses," she says. "Everyone I spoke to—many of whom who moved from a large house to a small one—didn't see it as a sacrifice. They felt like it was a cozier and a happier experience."