New Continuous Insulation Wall Guide Published
Originally published by the following source: By Sean Shields and Tim Ahrenholz — October 10, 2017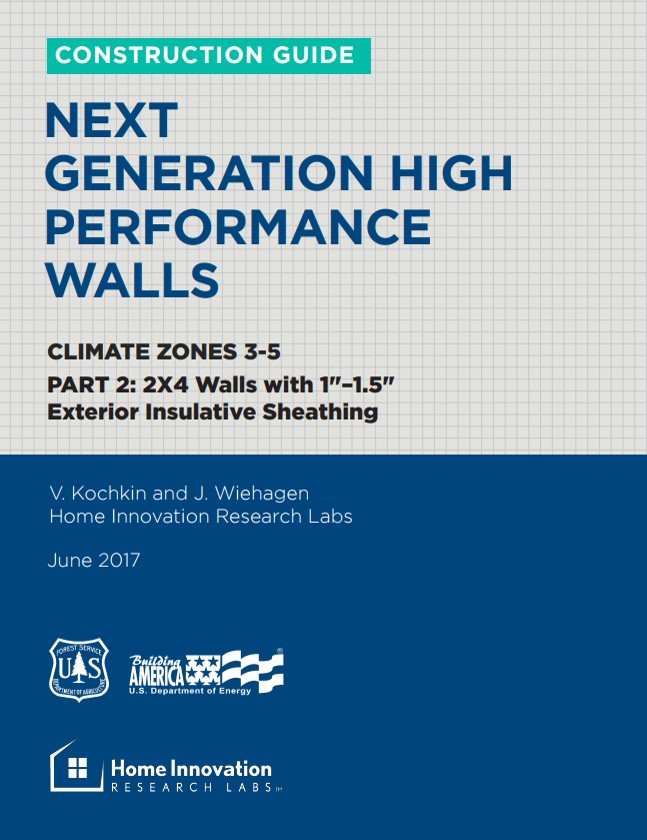 A new guide has been published on the Department of Energy's Building American Publication and Product Library that addresses various means of applying foam sheathing on framed walls in moderate climate zones.  "Construction Guide: Next Generation High Performance Walls," includes a variety of approaches that integrate foam sheathing with other building envelope components (e.g., windows and cladding) for thicknesses of sheathing up to 1-1/2".
The guide also addresses air barrier and water vapor retarders for use with foam sheathing. It recommends Class III or Class II smart vapor retarders like kraft paper, and discourages the use of Class I poly vapor retarders.  The document also addresses the use of foam sheathing as a water-resistant barrier (WRB) or its use in combination with a separate membrane WRB.
This publication complements the more comprehensive work contained in the wall design guidance materials created for the Foam Sheathing Committee (FSC) by the Applied Building Technology Group. The goal of this collaboration between the FSC and ABTG is to help make engineering evaluation, specification and implementation of innovative foam sheathing products easier.  In addition, several tools, technical best practices and research on insulating residential and commercial wall systems can be found here and here.
For more information, please email us with your questions.